Pan Trade Services Ltd is a London-based firm of International Marketing Consultants. We specialise in sales and promotion of market leading brands of Brazilian agricultural machinery in around 50 countries in Anglophone Africa, the Middle East, Indian Sub-Continent, China and former Commonwealth of Independent States (CIS Territory). We exclusively represent the following manufacturers within our territory of operation:

Maquinas Agricolas Jacto S.A. was founded in 1948 in the city of Pompéia, in the state of São Paulo, Brazil. It was established by a Japanese immigrant, Mr Shunji Nishimura in a garage workshop. Today Jacto is one of the largest and most respected sprayer manufacturers in the world with presence in over 100 countries and world-wide recognition for quality and innovation. Its state-of-the-art production plants are located in Brazil and Thailand.
---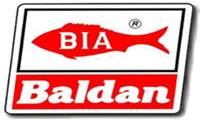 Baldan's story began on September 7th, 1925, when brothers Carillo and Narciso Baldan arrived in Brazil from Italy and they set up their first factory in Matão. Over the years Baldan has grown into a brand recognised worldwide, which now offers over 150 products with 2000 different models for numerous crops. Currently the company has 1100 employees, working in an area covering 256.000 square meters.
---

Since the launch of the prioneering DPM equipment range (forage and grain disintegrators, choppers and grinders) in 1957, Nogueira has become a yardstick for technological innovation in Brazilian agriculture. Nogueira continues to be the leading brand in DPM equipment both in Brazil and in numerous countries around the world.
---
Other companies we represent include: